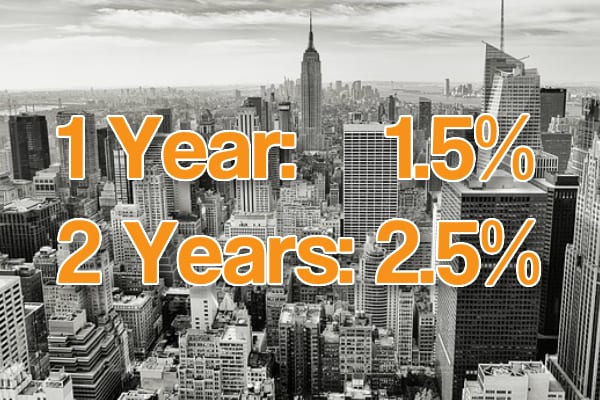 New Guidelines for rent stabilized leases.
As a result of the guidelines board meeting last night, the new increases for your rent stabilized apartments beginning October 1, 2019 – September 30, 2020 are as follows;

1 year – 1.5%
2 year – 2.5%

Tennet has updated the database to include the new guidelines, so please remember to run your rent stabilized leases ending in September, October and November to get back on the 150 day schedule for leases that are coming due. Also please remember that these increases are also effective for any tenants receiving preferential rent discounts.